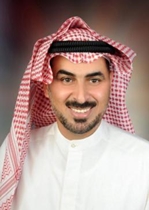 Chief Executive Officer
Emad Al Monayea has joined AREF Investment Group in 1st of February, 2017 as the CEO.
Before this he was the Board Director and CEO of Kuwait Finance House Investment Co.
(formerly Liquidity Management House) for full 9 years.
Emad has more than 33 years of experience in direct investment and corporate finance, in government and private sectors. Emad joined Kuwait Finance House, Kuwait (KFH) in 1999 as the Deputy Director of the Direct Investment Department, the private equity arm of KFH.
In 2004 he was appointed to head the International Investment Department of KFH, responsible for international corporate finance, debt capital markets products and investment banking services.
During his tenure at the International Investment Department, Emad and his team succeeded in structuring and arranging number of international landmark transactions and won various international awards for KFH in the Islamic corporate and investment banking arena. In 2008, KFH entrusted him to establish Liquidity Management House (renamed KFHIC) with the mandate to evolve as an international sukuk house in addition to its international corporate finance and financial advisory services activities.
Before joining KFH, Emad was with Kuwait Investment Authority (KIA), the sovereign wealth fund of the Government of Kuwait, for 15 years. During that time he was instrumental in setting up the Direct Investment Department of KIA. Emad is a frequent speaker at leading international conferences, and is a key contributor to the development of Islamic capital markets and direct investments.
Emad holds a BSc degree from Kuwait University and has completed the Executive Finance program of INSEAD, France and the Strategies for Effective Negotiation, Persuasion and Decision-Making program by Harvard University, USA.